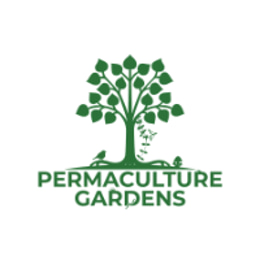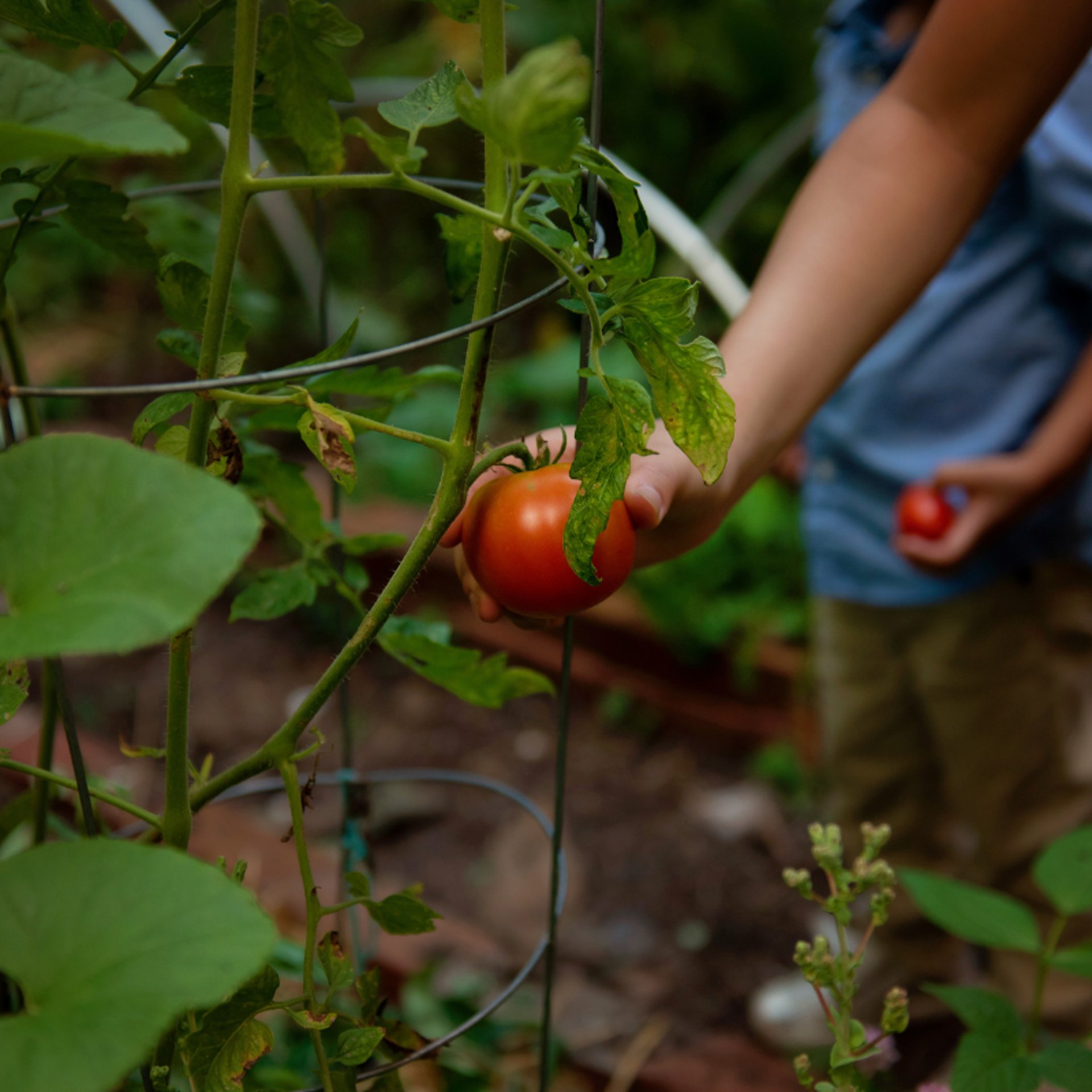 Learn to Grow Food with Grow-It-Yourself (GIY)
Give your family the most nutrient-dense,
local food that money can't buy.
The Grow-It-Yourself (GIY) Program shows you, step-by-step, how to organically and sustainably grow your own produce at home - no matter the size of your growing space. You'll learn how to pick the perfect plants for your climate, soil, sunlight, and appetite.

With one-on-one mentoring and 24/7 access to our community of beginner and advanced gardeners as well as permaculturists, you'll get the information you need to plant and care for a garden that will produce enough food to feed your family all year long.
Make Your Organic Food Garden A Reality!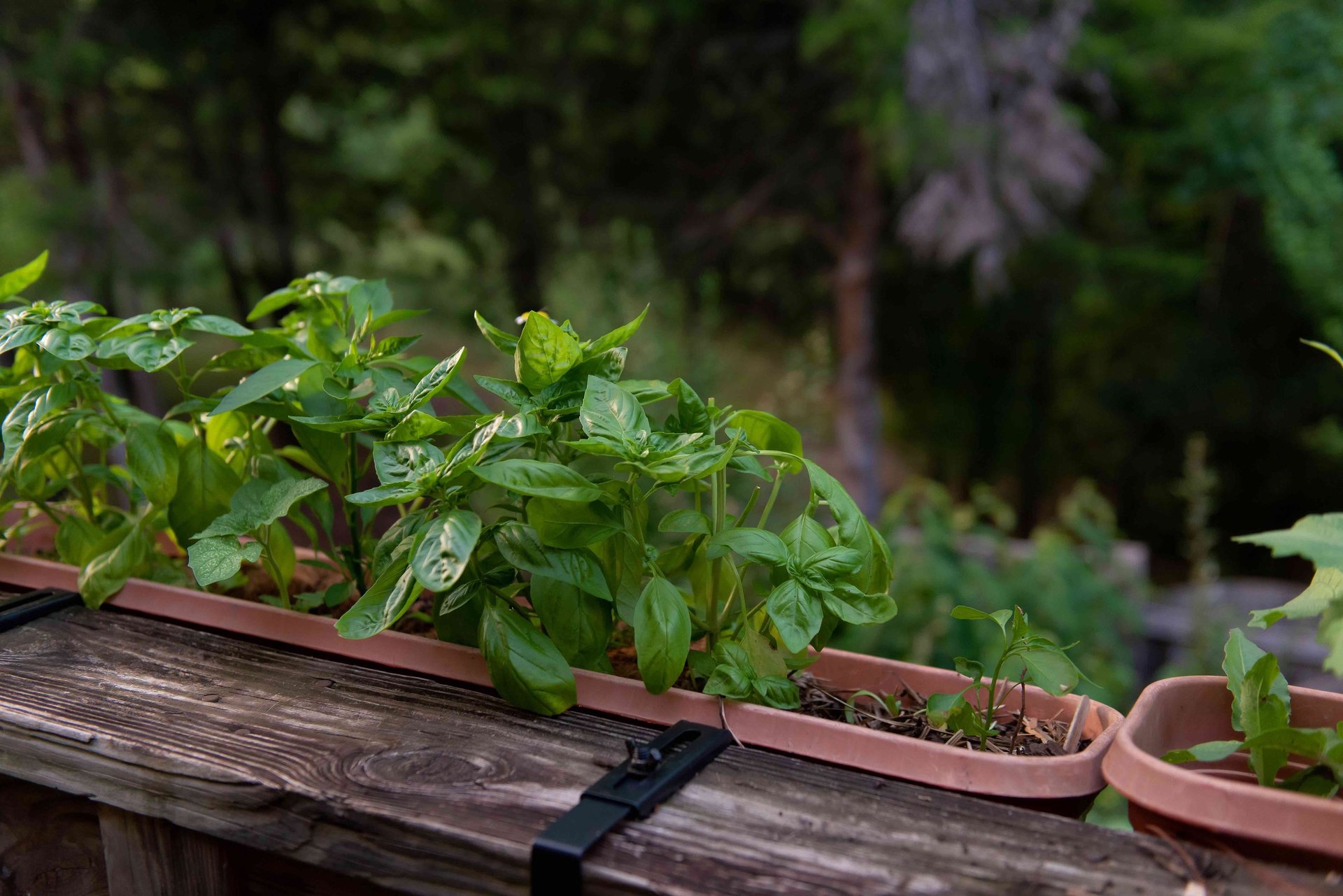 No more solely relying on grocery stores.
No more overwhelm when it comings to planning your garden or keeping your crops alive.
No more excuses when it comes to growing your own food - we help make gardening work for you and your schedule!
GIY is for you if you have:
Spent hours on Instagram, Youtube, and Pinterest dreaming about your food garden, but are too overwhelmed to even know where to start!

Tried gardening before but squirrels, rabbits, gophers, deer, aphids, and other pests have decimated your crops before you can even get to them.

Bought and planted costly fruit trees or bushes, only to have them die or not bear fruit.

Too much shade, clay soil, or a small space and can't figure out how to grow in your space.

Become frustrated at rising food costs and availability.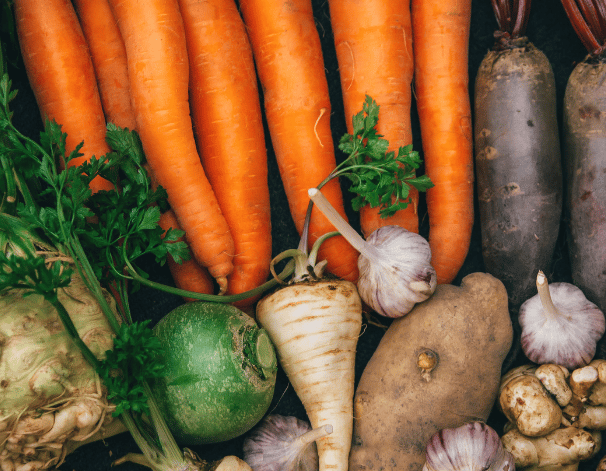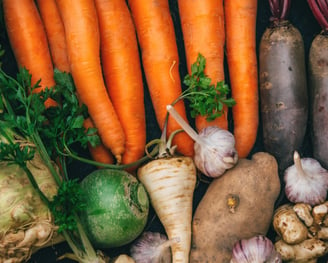 In this 12-month program, you will:
Learn how to design and plant a garden in your space (no matter the size, access to sunlight, or soil conditions).

Grow plants that are perfect for your space and region.

Have access to all the resources and tools you need to grow abundantly.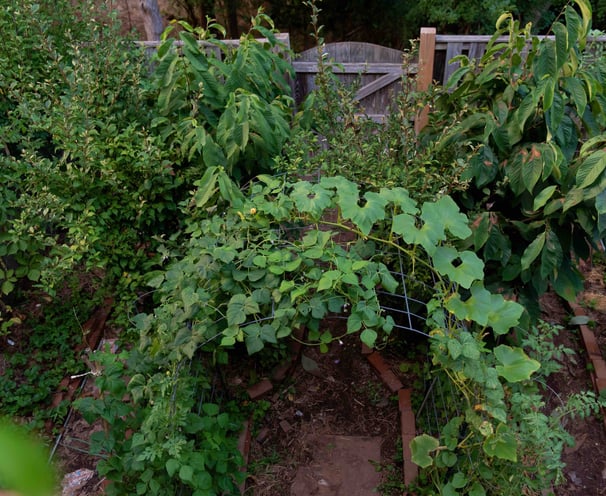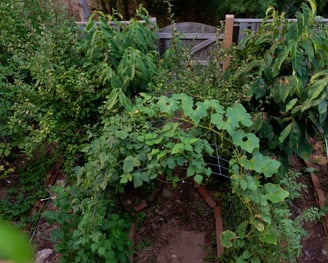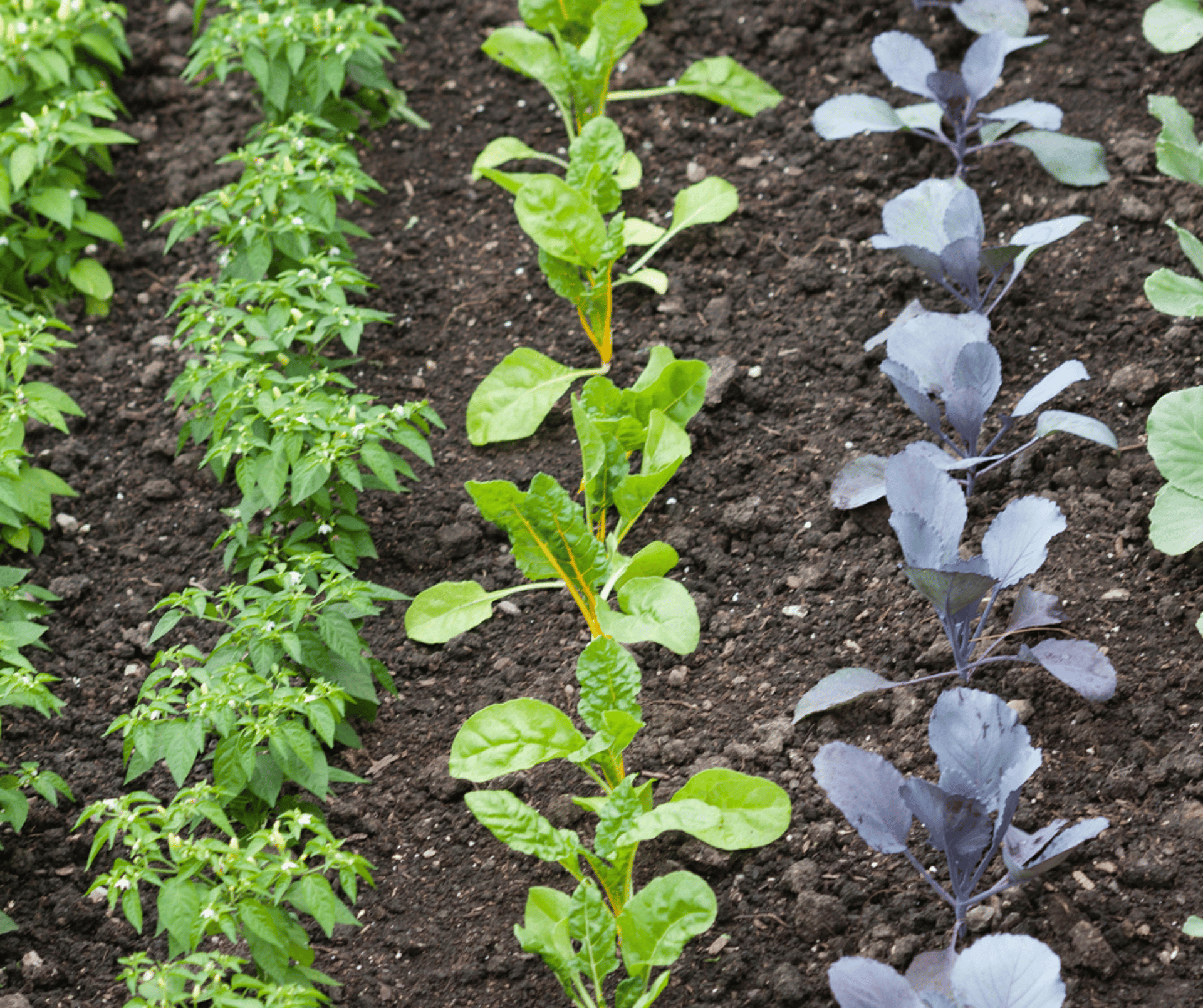 Ready to make your garden dream a reality?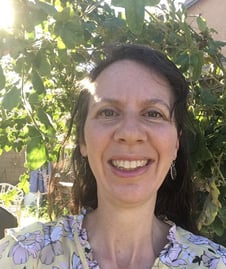 "I tried the DIY route and pretty much got no results. I didn't want to wait 5 minutes without results. I want results now. It's still a process, it takes at least a week. I tried GIY route and have harvested hundreds of pounds of produce and understand more of what I'm doing! And I know how to enjoy the process!"
- Sandy Steinfelt (Phoenix, AZ)
"There are so many people who have come to me for advice and have started a garden because of this gift of growing and what we've learned in GIY."
- Kristina Hellmann (Louisville, KY)
Hear from Our GIY Members...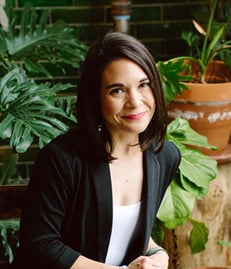 The Grow-It-Yourself (GIY) Program
Mentorship, Community, and a HUGE Harvest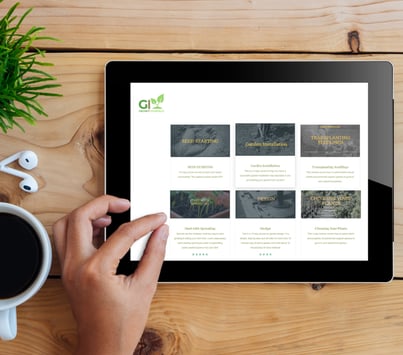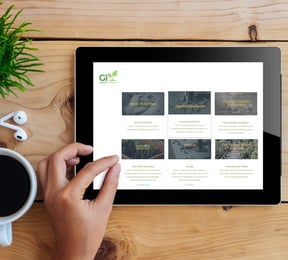 A Self-Paced Garden Course
GIY offers a complete A-Z course on growing your at-home garden in a sustainable, organic way.

This course will teach you:
How to design & build your permaculture (beyond organic) garden.

What foods should you grow (biggest bang for your grocery buck) and when to grow it.

How to maximize your yields by focusing on your soil, planting calendar, space, and sunlight (or lack thereof).
Introduction

Start with Sprouting

Design

Choosing Your Plants

Seed Starting

Garden INstallation

Transplanting

Maintaining Your Garden

Harvesting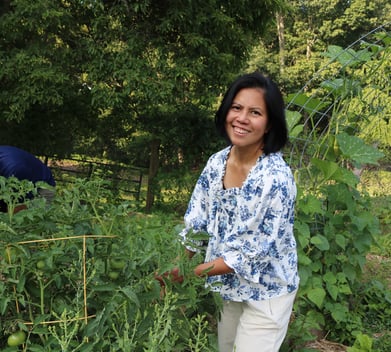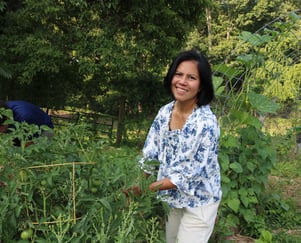 Every month, show up for your garden Check-In and celebrate your wins, troubleshoot your garden problems, and set your goals for the following month.

These spaces are wonderful opportunities to touch base with a garden coach who is supportive, but can also give you clear direction on your next steps.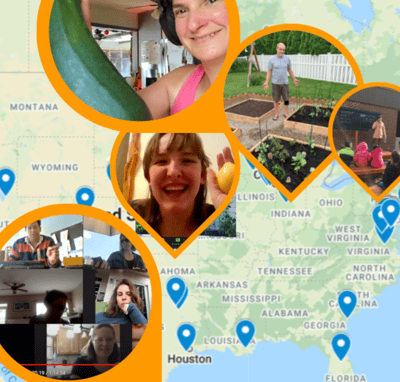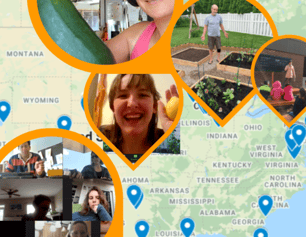 Being part of GIY means being part of a group of encouraging online gardeners that share knowledge and likely live in your climate! We have gardeners in the community from all around the world.

The GIY Community is intentional about harvesting their own fruits and vegetables during a time of:
❌ Rising grocery prices
❌ Fragile food supply chains and
❌ Disconnection from the process of growing food
Communities can be the richest source of wisdom and inspiration so you can start feeding your family the freshest, cleanest, most local food money can't buy.
Bring your questions, garden troubles, and wisdom to the group!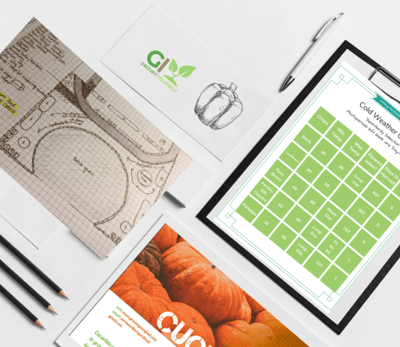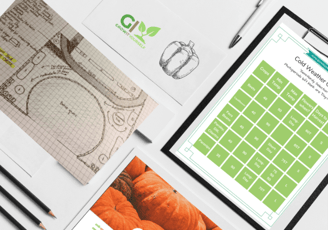 In GIY, you'll find a robust library of design templates, workbooks, and checklists to springboard your garden planning!
You will have access to a regularly updated archive of:
Raised bed garden plans to ensure you have a diverse array of plants to confuse pests.

Seasonal checklists to help you make sure that you are caring for your tools and the soil, and are preparing for unexpected weather.

A Seed & Plant Shopping Guide so that you know where to source non-GMO, organic, and heirloom seeds and plants.

A Plant Calculator, a proprietary tool to help you calculate the number of plants you need to grow to feed your family.

Your Garden Installation Day Checklist so that you can prepare all the materials and plants you need weeks before you break ground.

A printable "Planting Calendar" that helps you plot what days you will be starting your seeds, transplanting them outdoors, and harvesting your crops.

And so much more!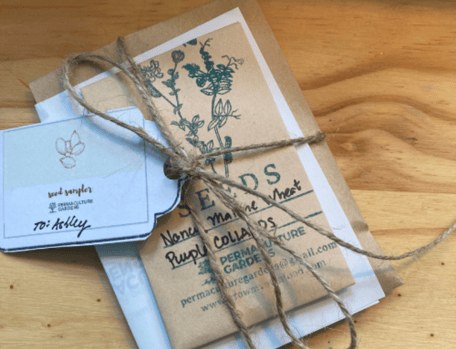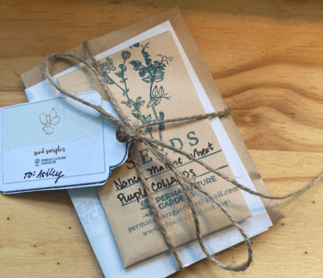 GIY Members receive seeds, plants and garden prizes throughout the year based on their participation in the program!
This takes the headache out of knowing where to source certain specific crops or seeds and helps you be motivated to grow and learn.
It's also a lot of fun receiving a handwritten note and a plant or seed in the mail from us. Each person, each garden is unique, and your interactions in GIY are tailored to be personalized.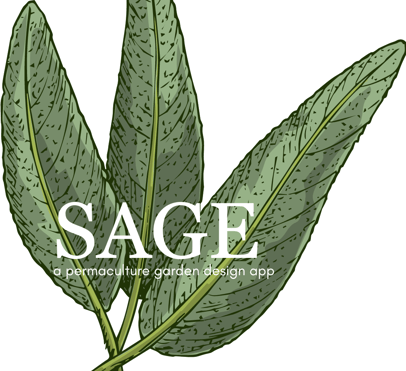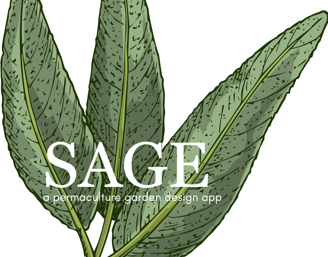 We're excited to announce the development of our permaculture garden planning and design app - SAGE. The app is currently in Beta and all GIY Members get exclusive access!
SAGE simplifies and strategizes your food-growing process. It is a guiding tool so that you know:
How to design your garden

What to grow

When to grow it

Where in your garden you should grow it
As a result of consistently using SAGE, you will be able to harvest more food than you can eat!
SAGE: A Garden Design App


Below are some answers to frequently asked questions. Don't see yours? Contact us at permaculturegardens@fgmail.com to ask!
If I'm not happy with this program do I get my money back?
Absolutely! But first, you're expected to participate fully in this course by doing the following:
Finished the self-paced course

Posted photos of the plants you have tried to grow

Prepared for and attend at least (1) one Zoom Call a month

Submitted an initial design of your backyard
If after having done the work that is required to earn you more than your investment in the program, you still feel that GIY has not paid you back in being able to grow your own food more abundantly, we will happily give you a FULL REFUND within 30 days.
For people who pay for the program but withdraw before 30 days, and do not fully participate in GIY (as stated above), we give a partial refund and reserve the right to decline their future participation in GIY if they ask to join the program again.
Ultimately, your garden progress depends on your sporting spirit and the work that you put into the program over the course of (1) one year.
What are my payment options?
You can pay Permaculture Gardens via cash (in-person), check, or an approved payment card.
To make our Grow-It-Yourself program affordable, we have (2) two options for payment available.
OPTION 1: Annual Payment of $999 (The more straightforward, more cost-saving option)
The GIY (12) twelve-month program's annual cost is $999 USD.
After 12 months, GIY Members renew at this price automatically unless they contact us with a request not to auto-renew. We will let you know (1) one month before renewing your GIY Membership.
OPTION 2: Monthly Payment Plan of $99 per month for 12 months
If the payment plan option is chosen, a GIY Member will pay $99 monthly for 12 months.
Can I cancel mid-program?
You may cancel your registration to GIY anytime within the 12-month membership period. However, you will receive no refund after 30 days.
If you decide to cancel your GIY Membership within 30 days, you will receive a partial or full refund contingent upon your full participation in GIY (see above).
If you cancel your GIY Membership and are on a monthly payment plan, you are committed to remit payment for the remainder of the 12-month Membership.
For example, if you joined in January and want to cancel your Membership in April, you would still pay your GIY membership dues for the remaining nine months from May to December.
Do you automatically renew my subscription?
Once you sign-up for GIY, the default is for members to be on automatic yearly renewal.

You can cancel this automatic renewal at any time.

We also notify GIY clients via email a few weeks before the annual renewal takes place.
If you do choose to join GIY, but do not want to be automatically renewed for next year, we can put you in a non-automatic renewal mode. Just let us know via email (permaculturegardens@gmail.com) so that we can switch the mode manually.

Insider Tip! GIY Members renew at half the price that they bought GIY at.
Yes! If you're trying to keep GIY a secret gift until a given date, kindly do the following:
Purchase the course using your name and email address.

Email us at permaculturegardens@gmail.com to tell us the name and contact information of your recipient.
What a sweet gesture!
Do you have a version of GIY for schools or teams?
For 15 years, our backyard was a shady garden, and yet the majority of our harvest then came from the backyard! We've grown about 300 lbs of fruits and veggies annually in a tiny & shady townhouse! It can be done.
I live in an arid / desert climate?
Our best gardeners come from Arizona, Utah, and California. These are some of the dryest places in North America.

We also have a drylands climate specialist to help answer specific questions unique to arid climates. This hot climate led us to permaculture in the first place when we found out that it was used to "green the desert!"
I have too much pest pressure?
We have dealt with all sorts of raccoons, squirrels, deer, rats, you name it since we live in a developed suburban area that backs out into a strip mall. We have tons of pests, maybe not bears. And lots of mosquitoes.

In the end, it's a matter of setting up your ecosystem, so that the good bugs/animals outnumber the bad ones. And that's what we teach inside the program.
I don't have enough time?
The membership includes access to a time management program called "My Success Schedule," which helps anyone struggling with finding time for the important things in life.
Our research will SAVE you time from countless hours researching and finding the wrong answers!
We have duplicated our process with over a hundred families across America, Canada, Hungary, the UK, Australia, and even someone who lived on a boat!
If you have 15 minutes a day, that is all you need.
I don't have the money for this?
We totally understand that! The more food you grow, the less you will spend on groceries and restaurants.
If you have money for groceries, this program will pay you back your investment and allow you to even EARN money from which to live, provided you are willing to put in the work required. (See the first FAQ & Scroll down for a low-cost option)
Have space to grow in (even a tiny space)

Have a yearning to grow your own food and do it abundantly

Want to grow organically and in harmony with nature

Are in need of a garden mentor who has been in your shoes and can save you from newbie gardener pitfalls

Want to teach your children where their food comes from?

Desire to heal the planet and your body

Looking for the assurance of knowing you can grow food no matter where you live, even if the groceries shut down

Want the most local and nutrient-dense food that money can't buy
Then GIY is for you!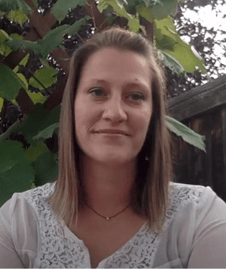 "I didn't have the time or mental bandwidth to sift through the conflicting information or what was going to work for my garden. In GIY, I have one place to go to find all the answers to problems that continue to arise in the garden, a community of like-minded gardens, and consistent 1:1 help!"
- Lisa Furr (Colorado)
"When I joined GIY, my backyard was absolutely transformed from a tiny little plot to an amazing growing space. A mere 15 minutes (which I treasure) in the garden is doable! Hope you sign up. It is life-changing!"
- Nicole Fainsan (Sterling, VA)
More from Our GIY Members...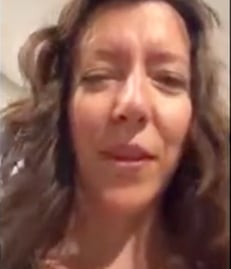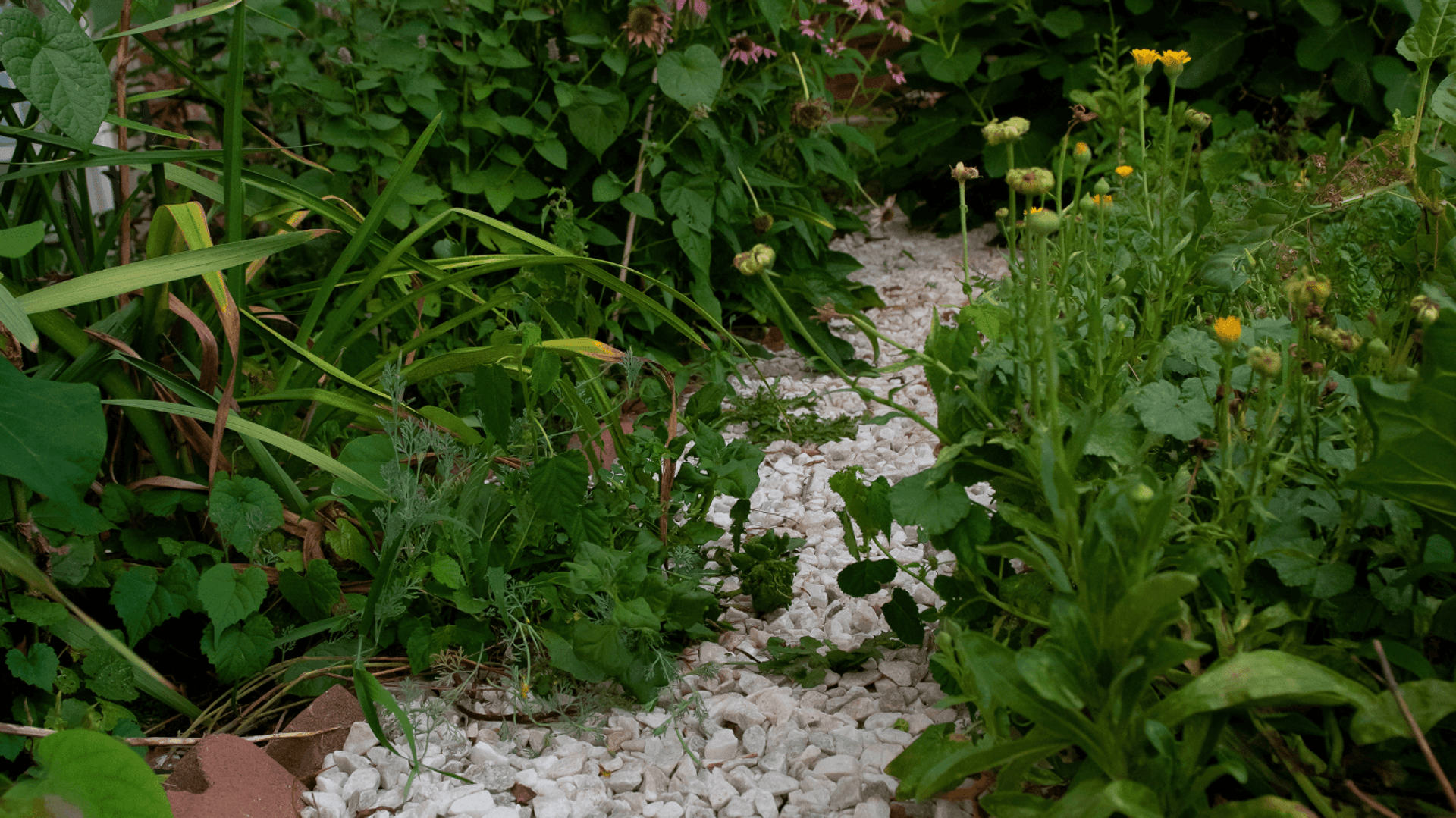 It's Time for You to
Make Your Garden Dream A Reality!
Looking for a lower-cost option?
Some gardeners spend this much on one trip to their local garden center! But they won't get the ongoing, 12-month support that you'll be getting from a GIY membership.
They won't know what to do when the pests come and decimate your kale.
They won't know why their plants died and what they could have done to keep them alive.
You've tried it alone, perhaps hopelessly trying to YouTube your way to garden success.
It's time for a more intentional approach.
If you're looking for a lower-cost option, we offer a self-paced garden course, the Core Course, without the community or support.
Meet The GIY Members Who Made Their Garden Dreams Into A Reality
See where Lisa goes to find solutions to garden woes.
Learn how Nicole installed her first garden in Virginia.
Hear about Sandy's experience growing in a dry climate.
See how Emily's kids eat vegetables they grow!
Take a tour through Laura's garden in Massachusetts.
What questions do you have about GIY?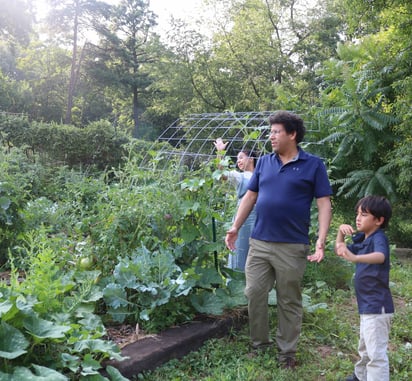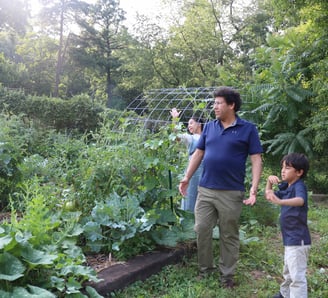 Fill out the contact form below and we'll get right back to you.
We can't wait to help you grow abundatly.
Hi, We're the Schauders!
Over the past ten years along with our six kids, we have embarked on a journey to grow our own food. You can learn more about our journey and why we do what we do here.
The more we grew, the better we felt physically, spiritually, and emotionally.
And, people started asking us what our secret was. So we started teaching (and continue to teach) at our local Title 1 schools.
Grow-It-Yourself (GIY) is the fruit of many years of research, testing, and implementation combined with the experience of visiting some of our clients in different parts of the United States. We wanted to offer something that we wished we had when we were just starting to grow.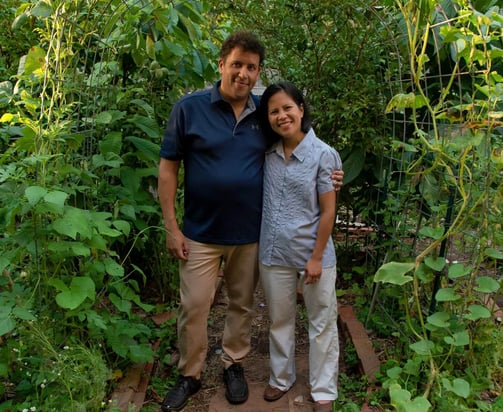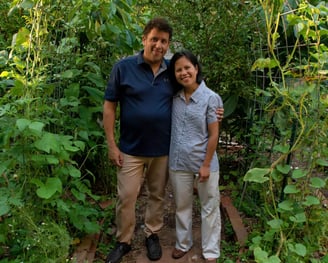 Horrified by the rising cost of groceries

Frustrated at not being able to find local and organic produce in the market

Mad about the fact that approximately 13 to 20 million agricultural U.S. acres are treated with 18.7 million pounds of glyphosate annually (Data from the EPA)

Intimidated about growing your own food

Disappointed that each year the pests get to your veggies before you do

Wanting to grow more food than ever before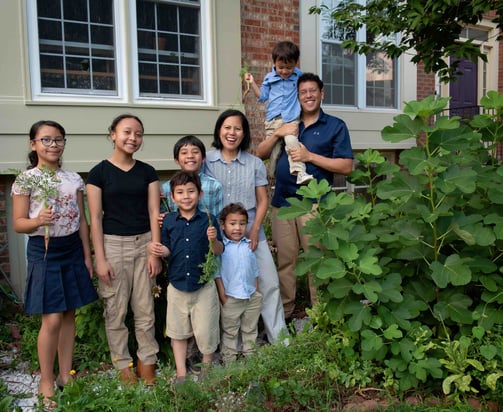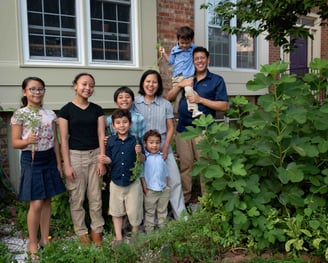 Then join a program that makes organic gardening and all its complexities, simple and strategic for you!
We promise to help you step-by-step as you learn the lost art of growing your own food.
Together, we can help the climate crisis, build healthy soil, and feed our families.
We can't wait to see you inside GIY!
Grow abundantly,
Nicky & Dave Schauder
And find yourself with an abundant, on-going harvest by next year!